International accountancy services
Helping you succeed in the global marketplace
Having worked closely with our clients for many years, we understand that in today's rapidly changing business world, the importance of access to international advice and accountancy services.
Whether you are at the outset of importing/exporting or trading internationally, or you are looking to improve the efficiency of an established global operation, we offer a range of international accounting services to help and support you.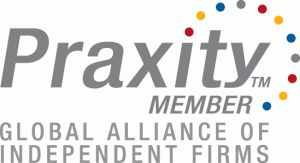 At Rouse Partners we are members of Praxity AISBL, which means you will benefit from the largest alliance of accounting and auditing firms worldwide. Our alliance allows you to gain access to professional firms that are committed, as we are, to the high standards required in international business.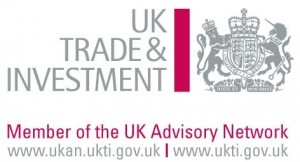 We are also members of the UK Trade & Investment (UKTI) Advisory Network. This is a network established by the UKTI to provide high quality and trusted support to investors and companies setting up in the UK, and UK companies doing business overseas. Members of the network are carefully selected and appointed based on their experience, capability and commitment to assisting trade and investment. View our profile page on the UKTI website.
International accounting and tax services
We will help you to select the right local expertise to meet your international needs and support you at every stage. By appointing a single contact point here at Rouse, we can coordinate and manage the relationship between all parties and monitor the progress of your project.
Our global support is further strengthened by our technical expertise in UK GAAP, IFRS and US GAAP, together with our international capabilities in tax, including transfer pricing.
Management reporting on a global scale can be a challenging task for businesses. We can ensure that reporting and processes are standardised and easy to manage, giving you the information that you need. Read our case study on how we helped a client achieve reporting standardisation on a global scale.
Global reach powered by local knowledge
Praxity is the world's largest alliance of independent accounting and auditing firms with coverage in more than 80 countries and combined 2011 turnover of approximately USD 3.69 billion. As one of those firms, Rouse Partners is able to offer you access to state-of-the-art accounting, audit and assurance, corporate finance and tax advisory services worldwide, to facilitate your own global expansion.
For more information visit the Praxity website.
Please contact us to discuss your international requirements and how we can help