Solicitors targeted by HMRC
It's been a tough few months for some solicitors.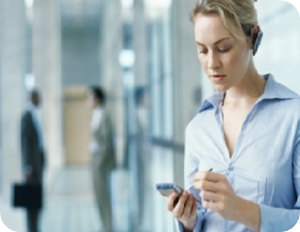 It started with the crackdown from April on Limited Liability Partnerships which introduced tough new rules meaning some LLP members have to be taxed as employees and removed the tax benefits available from having complex structures involving companies and LLPs.
Then more recently in the Autumn Statement measures were announced to significantly reduce the tax benefits of incorporation. These measures which remove the benefit of the 10% tax rate from Entrepreneurs' Relief on the sale of goodwill to a company controlled by the former partners, are likely to have an impact on any professional practices considering incorporation.
Incorporation has been an increasingly attractive route for solicitors and many firms will now need to pause and rethink their strategy. In some cases, it is still the best option for both tax and commercial reasons. Others, however, now need to go back to the drawing board.
HMRC targeting solicitors
However now, HMRC has launched a new campaign urging solicitors to come forward and bring their tax affairs up to date.
The Revenue claims tax crackdowns focused on the likes of doctors, dentists and lawyers among others have raised almost £1bn so far since being initiated in 2011.
Solicitors who are self-employed or work within a partnership are being targeted, as well as those who work within a law firm.
They have until June next year to disclose the tax they owe and pay it. Caroline Addison, head of campaigns for HMRC, stated: "Information gathered by HMRC has allowed us to identify solicitors who thought they could operate without declaring income and paying the taxes that others have to pay."
Meanwhile, HMRC's tax evasion hotline received almost 90,000 calls in the last year, an increase of 24% from the previous year.
Solicitor tax investigations – we can help
At Rouse Partners we are experienced in supporting those facing a tax investigation and have acted on behalf of firms of solicitors for many years.
Rouse's Tax Partner, Anne Child commented "If you are targeted by HMRC the financial and personal costs of a protracted case can be significant. I would recommend contacting our team as early as possible so that we can advise on the most appropriate course of action."
If you have any queries on making a disclosure or if you are targeted for a solicitors tax investigation, you can contact our tax team for a confidential, no obligation discussion about how we can help. 
---