Tax services for US expats in London
The UK is a popular destination for Americans working or living abroad. However, the tax regime is complex and care should be taken to ensure that you do not fall foul of either the UK or US tax rules. We can help you meet your UK and US tax requirements.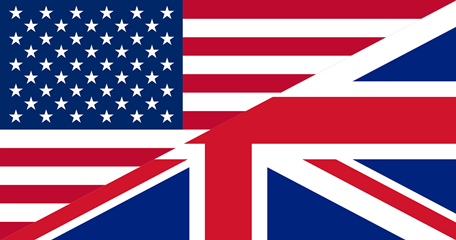 Welcome to Rouse Partners, a west of London, award-winning firm of accountants and tax advisors. Through our alliance with Plante Moran in the US, we offer US expatriates living in London and across the UK, a high quality, seamless service to completing both their UK and US tax requirements.
With our US expat tax service, you will have direct access to our UK tax advisors, as well as, Plante Moran's US tax experts specialising in US reporting requirements for individuals living abroad.
Together, Rouse Partners and Plante Moran can assist US expatriates in London and the UK, including company directors, senior executives and shareholders, property owners, investors and small business owners.
What are my US and UK tax responsibilities while I live/work in the UK?
US tax responsibilities
If, while you are living in the UK, you remain a citizen or permanent resident of the United States, then you will need to file a US tax return based on your worldwide income with the US federal government each year. In addition to the income tax return, you may be required to file further informational returns based on assets held outside the US.
To avoid double taxation, the US government does offer a number of special provisions and exclusions, which if used correctly, can minimise or in some cases eliminate the tax due. Therefore, having a tax advisor on your side who is experienced at advising US expats in the UK and with connections to knowledgeable US advisors can be a real advantage.
UK tax responsibilities
As an employee – If you will be working as an employee, you will be subject to Pay As You Earn (PAYE) tax, which will apply if you are being paid from outside of the UK.
If you are an employee moving to the UK, your employer will submit a "Starter Declaration" to Her Majesty's Revenue and Customs (HMRC) as part of the monthly online payroll reporting, which will provide certain personal information details, including your start date, address, date of birth and number of hours per week that you expect to work.
Following receipt of your Starter Declaration, HMRC will issue a tax code to you and a copy to your employer which will then be used to determine the total amount of tax to withhold each pay period.
Completing a self-assessment tax return – If you meet any of the following criteria at any point during the tax year, you will be required to complete a self-assessment tax return.
We can prepare your UK tax return on your behalf and provide advice with regards to tax planning to minimise your UK tax liability.
Are you claiming non-resident or non-domicile status?
Are you self-employed, a company director or a partner in a business?
Did you receive income over £100,000?
Did you receive £10,000 or more from taxed savings and investments?
Did you receive more than £2,500 in untaxed income?
Did you receive income from letting out property?
Did you receive foreign income liable to UK tax?
Are you an employee claiming expenses or professional subscriptions of £2,500 or more?
Our tax services for US expats living in the UK
US tax services –
delivered by Plante Moran
Filing of US income tax returns
Filing of US information returns
Analysis of US residency status
Analysis of treaty benefits
Optimisation of foreign tax credits
Social Security Coverage certificates
UK tax services –
delivered by Rouse Partners
Completing your self-assessment tax return
Tax planning advice
Advising on your UK residency and non-domicile status
Performing all tax calculations and checking your tax codes
Dealing with HMRC on your behalf
Advising on trusts, property or inheritance tax planning
Why choose our US expat service?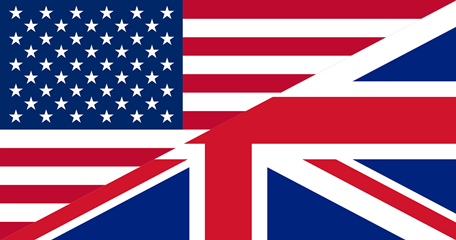 Support at home and abroad
Rouse Partners and Plante Moran have a close working relationship which means that you will benefit from a high quality, seamless tax service at home and abroad. Both firms are members of Praxity, an award-winning international alliance of independent accounting firms worldwide.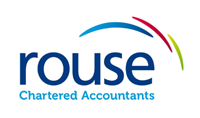 Your UK tax affairs will be looked after Rouse Partners award-winning team
Based just outside West London, we are easily accessible by train or car from Central London and we offer an excellent value for money service. Our dedicated tax team are experienced in all areas of tax planning for individuals, families and businesses. We can help you look ahead to create a strategy that helps minimise the amount of tax you pay. Our team are also industry recognised for delivering client service excellence and were winners of 'Large Practice of the Year' in the AccountingWEB Practice Excellence Programme 2014, meaning our client satisfaction levels were ranked amongst the highest in the UK. You can view our full range of services here.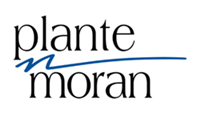 Your US tax affairs will be looked after by Plante Moran
Plante Moran is one of the founding members of Praxity and among the largest certified public accounting and business advisory firms in the US, providing clients with audit; tax; risk management; financial, technology, and business consulting; and wealth management services. Together we bring experienced professionals from around the world to assist you in managing your US reporting requirements while living abroad. For more information, visit Plante Moran's International Business Services page.
Contact us
Whether you are planning your move or are already living in the UK, please contact our tax team to discuss how we can assist with your tax requirements and for a free, no obligation quotation. We also offer a range of business tax and accountancy services if you are running or setting up a business in the UK.