The latest news and views from our team, helping you to keep up with developments and find new opportunities.
Get these updates delivered straight to your inbox by subscribing to our regular e-newsletter.
Don't miss…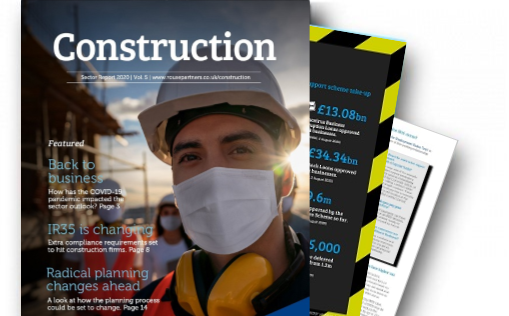 COVID-19 has undoubtably changed the industry outlook and is a significant concern for firms. The government support measures have helped many ride the storm in the short term, but there are yet more compliance burdens on the horizon ...
Read More
Latest construction posts from our team