As an award-winning youth charity run entirely by 300 volunteers who take over 6000 people onto the water each year, the story of Bury Lake Young Mariners (BLYM) is one of determination and passion.
As the needs of its members has evolved and with buildings needing major refurbishment, BLYM has embarked on the largest development project in its history, a £2million rebuilding project.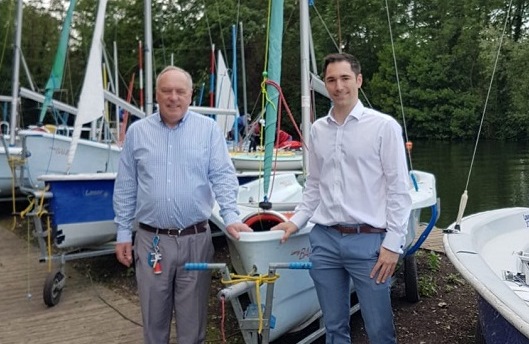 In this client feature we speak to Alan Russell (pictured, left), Treasurer of Rickmansworth based BLYM to hear their story, how the new facilities will transform the charity's future and how Rouse Partners have supported them throughout.
Calm seas never made a skilled sailor
For more than 30 years, BLYM have promoted the development of life skills in young people through the medium of sailing and related activities, but its roots and story go back much further.
In the 1960's, when Rickmansworth Sailing Club moved to another lake, Hertfordshire County Council established Bury Lake as a base for school sailing.
However, following public spending cuts in 1982 this faced the prospect of closure. This was until a group of local supporters came together to form a voluntary organisation; thus establishing what would become Bury Lake Young Mariners and subsequently a registered charity able to support a much wider programme of sailing courses and social activities.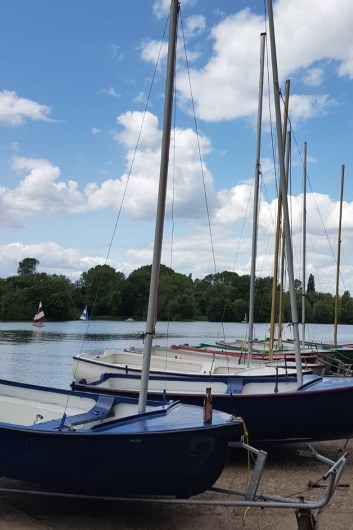 Today, BLYM caters for school visits, disabled groups, scouts, guides, as well as, adult groups. "We have the biggest disabled sailing group in the country and our mission is to keep our sailing affordable and accessible to all", said Alan.
As well as the history of BLYM we also wanted to understand what led Alan to being involved with BLYM, "Around 30 years ago, during which time I was working as a management consultant when my son bought me a sailing course as a birthday present. I thought, well I suppose I had better learn to sail then! By chance, I had visited Bury Lake during my time helping with the Scouts and I decided to enrol for an adult course there. Things just went from there. I really felt an excitement for what the charity was doing and wanted to be involved."
So, what keeps Alan so invested, often by his own account spending 7 days a week working at the charity? "I believe that we do more than teach people to sail, we change lives. It is extremely rewarding being able to help so many young people to develop non-academic skills that equip them for adult life. Sailing is also an enjoyable hobby for many visitors with autism and physical disabilities.", said Alan.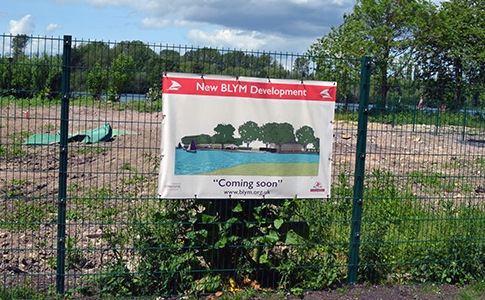 We were keen to understand how BLYM measures and quantifies success. "We have had 35 years of continuous growth, with each year bigger than the year before, and it is all thanks to those who volunteer their time. We measure our success by the number of sessions held. Last year we completed 18,000 sailing sessions, what an incredible feat, but this means that next year we want to offer even more! Our development project will help us expand further."
"We also look at success from non-performance metrics such as the feedback from our members and from the Royal Yachting Association (RYA). The RYA use us as an example to other sailing clubs and within their training courses, which sheds a good light on the work we are doing and how the charity is managed"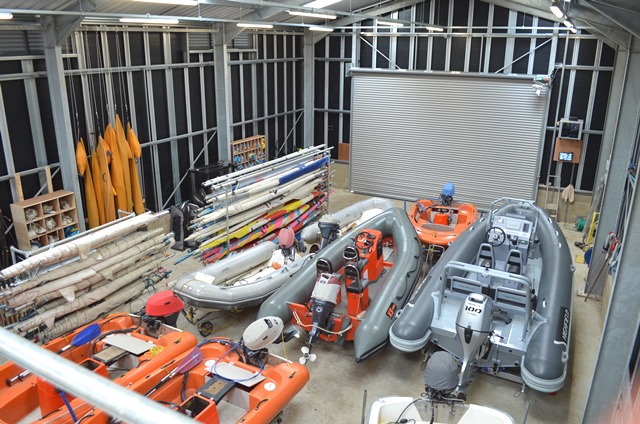 Development on the horizon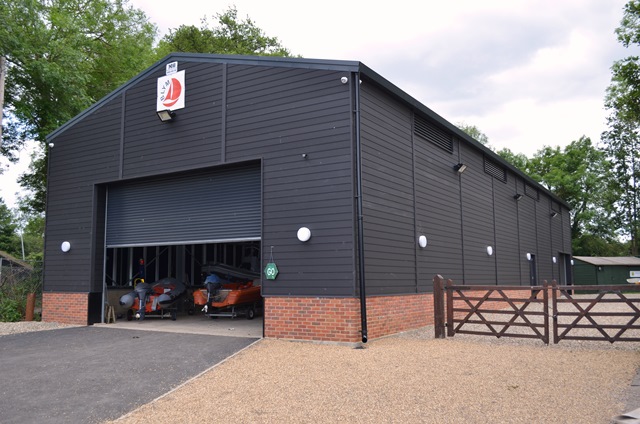 During our visit it was fantastic to see the development of the new buildings well underway and Alan talked us through the development.
"As you can imagine, a £2million development for an organisation of our size was always going to be a challenge, but with ongoing fundraising efforts and successful grant applications we are on our way to reaching our goal. We have been able to secure funding from the National Lottery and other initiatives but we are still reaching out to businesses and individuals who might sponsor us. We still need to raise £450,000 to complete the project."
Alan also had some advice for other organisations following growth plans. "Whilst we wanted to expand, we needed to make sure that it will still feel like BLYM. We aim for the new buildings to keep the soul and culture alive, with a family feeling at the centre. Also it has been important to remember that we still have an organisation to run in the meantime, so not to lose sight or neglect that."
Being based in an area of natural beauty and nearby conservation areas, it is great to see a real environmental focus to the development.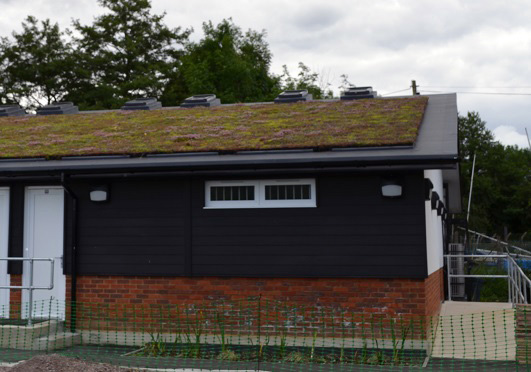 Already visible is the Sedum Green Roof on the first completed new building (pictured) which Alan says will foster a habitat and food source for mini-beasts and birds.
On other environmental initiatives Alan commented, "We are very conscious of the water quality and sustainability of our activities for future generations to enjoy. The new development has included an environmentally friendly heating and cooling system which stores and retains heat to use in the winter. We also plan to build a series of wildlife features including an underground bee chamber, bird boxes, areas to aid our local Desmouslin Whorl Snails, terraces to help the otters cope with the sun and even an insect hotel!"
Working with Rouse
Having worked with BLYM for more than 15 years we were keen to ask Alan about how they have worked with and been supported by our team over the years.
"I have always been reassured having Rouse as our accountants. With their specialism in the charity sector it means I can have faith they are up-to-speed on regulations which often change, so this is a responsibility I can leave with them. It has also meant that I have been able to ask for guidance on how best to deal with any challenges that crop up."
"In truth our client Partner, Majid Sadeghi and his teams' knowledge of the sector and their understanding of our charity has allowed them to offer much more than just a technical service. They feel more like a partner to us which in today's world is important for a charity to have."
"Particular areas where they have assisted us include, providing guidance on our governance and internal controls to stabilise and improve how we operate, VAT advice, attending our AGMs and conducting Independent Examinations. Our Audit Managers at Rouse over the years have always been highly experienced and provided a great level of assurance on how we are run and that we are meeting all compliance obligations."
"When it came to our construction project our VAT Advisor at Rouse, Nicola Gladwell, has been able to give us thorough advice across all elements of the build. This has resulted in us being able to make the right decisions from a commercial as well as tax perspective. This means we have been able to make the most of reliefs available to us as a not-for-profit and ensure we are acting tax efficiently. Ultimately, any savings will be reinvested in the development to benefit our members."
We would like to thank Bury Lake Young Mariners and Alan Russell for his time showing us the progress on the new facilities and wish them all the very best as they progress with the project.
The charity continues to raise funds to enable the final stages of the development project to be completed. Businesses and individuals can contribute to this through various sponsorship opportunities, with further details at their website https://blym.org.uk
You can find out more about our not for profit services and charity accountants here.