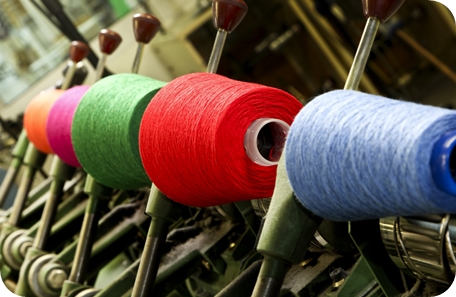 From 1st January 2019 (until 31 December 2020), the Annual Investment Allowance (AIA) will be increased from £200,000 to £1,000,000 as announced in the Autumn Budget 2018.
This means that businesses investing in purchases of qualifying plant or machinery, such as machinery, vans or computer equipment, could benefit from an increasing level of tax relief against their purchase.
In this blog post our Tax Partner, Oscar Wingham, explains how you could benefit from utilising the Annual Investment Allowance and what assets can qualify.
Annual Investment Allowance the basics…
The AIA provides a 100% deduction for the cost of most plant and machinery (not cars) purchased by a business up to an annual limit and is available to most businesses.
It allows the total cost of plant or machinery purchases to be offset against your company's taxable profit for the year. Effectively, this results in a saving on the cost of plant and machinery purchase of 19% at the current Corporation Tax rate.
Where a business has an accounting period that spans the operative date of the increase, transitional rules will apply (see examples below).
Where businesses spend more than the annual limit, any additional qualifying expenditure generally attracts an annual writing down allowance of only 18% or 8% depending on the type of asset.
Please note that only one claim for AIA can be used in a group of companies or individual companies under common control.
An example
Joe buys a new computer for his business costing £1,500. The profits for that year came to £20,000. He can claim the Annual Investment Allowance against the cost of the computer, so will pay tax and class 4 NI on £18,500 (£20,000-£1,500 = £18,500) rather than the full £20,000.
Who can claim?
The allowance is open to businesses whose activity includes one of the following criteria: trading; commercial property letting; office or employment; or leasing. The only business structures, which are not eligible for the AIA are mixed partnerships (that is, partnerships comprised of both individuals and companies) and trustees.
What could qualify under AIA?
| | | | | |
| --- | --- | --- | --- | --- |
| Investments in plant and machinery such as the following could qualify… | Computers and all kinds of office furniture and equipment | Vans, lorries, trucks, cranes and diggers | Integral features' of a building or structure | Other building fixtures, eg. shop fittings, kitchen & bathroom fittings |
| All kinds of business machines, eg. printing presses, lathes & tooling machines | Tractors, combine harvesters and other agricultural machinery | Gaming machines, amusement park rides | Computerised / computer aided machinery, including robotic machines | Wind turbines and fibre optic cabling. |
We can help
If you are considering investing in plant or machinery we can assist with claiming Annual Investment Allowance tax relief, including:
Checking that you are benefiting from the maximum reliefs available to you
Reviewing your eligibility to claim
Calculating relief available during transitional periods
Planning and cash flow management for significant asset purchases
Please contact our tax team to arrange a free, no obligation consultation.
View more posts by category












---