Are you looking for large business accountants? We can offer the capability and quality of services to meet the needs of large organisations, corporates and groups.
Raise your service expectations
Often large businesses and organisations appointing us have either outgrown their existing firm of accountants or are moving from a larger accountancy firm, where they are seeking increased value for money and service levels. Either way, we can offer close Partner-led client relationships, a fast/responsive team and expertise to add value for your organisation.
Award-winning service comes as standard
Gain confidence from being backed by an award-winning team. We were Finalists in the Practice Excellence Awards 2017, Finalists in the 2016 British Accountancy Awards for 'Most Innovative Firm – Mid-tier', Winners of the British Indian Awards 2016 for 'Services to Accounting' and Winners of the Practice Excellence Awards 2014, with our client satisfaction rating amongst the highest in the UK.
Trusted advice, imaginative solutions
Having been part of a Top 20 firm of accountants and with Partners who have 'Big 4' experience, we believe that we 'punch above our weight' in our capability and service quality. As an ACCA and ICAEW authorised training employer, we invest in training and developing our people to offer the highest level of services.
Driving efficiency through technology
We are strong advocates of utilising technology to drive our service forward. We proactively develop and review new applications to help clients establish efficiencies, increase productivity and improve reporting. For this reason, we were finalists in the British Accountancy Awards for the UK's Most Innovative mid-tier accountancy firm. Below we have listed some of the services we offer for large organisations.
Large business accountancy services
Whether a one-off assignment or ongoing work, we will build a tailored package of the services that you require. Please click the below services to find out more about them.
For assurance and peace of mind…


Audit
As a large established organisation you need your audit to deliver safety and assurance for your stakeholders and to deliver significant added value to the business.


VAT advice
Our team is able to support you with specialist team members and a wealth of experience in providing VAT health checks and advice.

Tax compliance
Our corporate tax team will ensure that all your statutory deadlines are met and can prepare and submit all tax returns and forms for you.
Looking after your compliance and filing requirements….


Year end accounts
Whilst you may be required to complete annual statutory accounts, when they are prepared in a commercially focused way they can give you valuable information to help decision making.

Payroll
Our payroll team can release your administrative burdens, help you deal efficiently with the complexities of paying your staff and ensure you comply with all HM Revenue and Customs (HMRC) regulations and deadlines.

Company secretarial
Company Law is a minefield of complex rules and regulations and the penalties for failures and mistakes are higher than ever before. We offer a complete range of flexible and reliable services for your business.

iXBRL tagging
iXBRL tagging of accounts and tax documents can be a long and tedious task, especially for large groups. We can release your internal resources by completing this for you.
For those targeting efficiency…


Management accounts
Regular management reporting to analyse your performance variables, whether multi locations/offices, countries, sales teams or product/service categories. With the option of face-to-face meetings to monitor, review and plan ahead.

Bookkeeping
We can take this administrative burden away from you, working on your existing accounting system, or helping you to implement a new system.


Outsourcing
Take our bookkeeping service to the next level by outsourcing your full finance function, to free up your internal resources and streamline your workflows.

International support
Whether you need to manage your business across international boundaries, or are setting up a business in the UK, we can help you access advice and high quality services.
For those targeting growth…

Tax planning
We offer tax planning in key areas for large organisations including transfer pricing, group tax planning, restructuring and employee share schemes.


R&D claims
Research and Development (R&D) Tax Credits are one of the most attractive tax reliefs available to UK businesses and we can look after your claim from start to finish.

Corporate finance
We have a specialist corporate finance team who can assist if you are buying, selling or need to raise finance.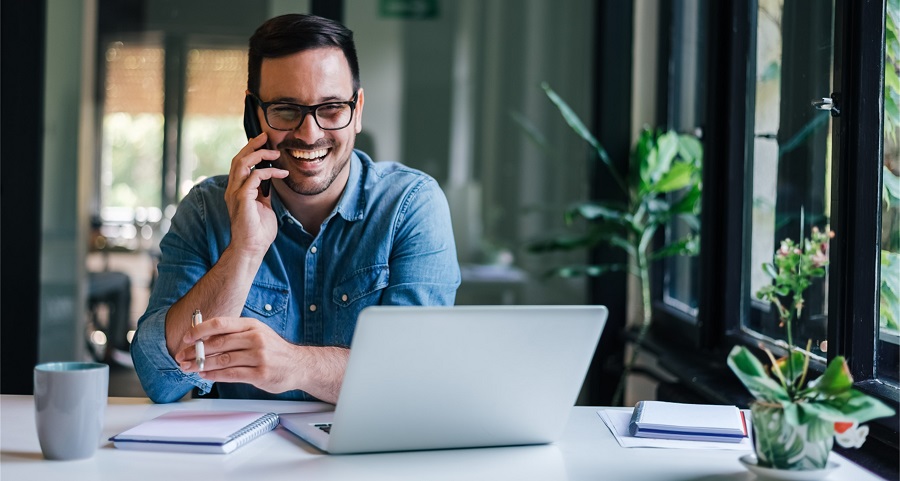 Contact us
Let's discuss your specific requirements so that we can provide a quotation for the services that you require.
Contact us >>

I have always found working with Rouse to be very efficient, professional and friendly. They are always looking at ways to add value to my business, a recent example being the R&D Tax Relief scheme which has been a great success. I would not hesitate in recommending Rouse.

Martin Davies
We have been lucky to have Leighton as our accountant for the past 15 years and I cannot speak highly enough of him or his team at Rouse. They are professional, efficient, helpful and knowledgeable. They have always provided excellent solutions and ideas for all our accounting needs and I would recommend them to anyone. Greg Ravillious


Oscar has provided invaluable Inheritance Tax advice, making this complex subject easy to understand and navigate. His depth of knowledge and clear recommendations have enabled us to implement a detailed plan with total confidence. I would recommend Oscar and Rouse Partners without reservation.

Susan Shepherd


I appreciate how great you are at always helping me, Ammad. Your client service is a lovely example of how all of us can aspire to do things. Thank you.

Adrian Brady
Working with Rouse Partners, we have saved the equivalent of 26 working days per year – at about £400 a day. That's over £10,000 a year, which means I can now buy that piece of machinery, or invest in further materials at a time when prices are on the rise. It frees up my time to focus on marketing and winning work.

Karl H


Rouse Partners breadth of experience and service teams means that we can have confidence they are able to offer us additional support and guidance in the future as and when it is needed.

Philip Norman


Six years of excellent relationship with Rouse Partners LLP Beaconsfield. Meticulous and thorough accounting. with great attention to the small print. Great advice and helpful recommendations all the way.

Michael Nimier
Rouse Partners offer an all-round, excellent service. They are a team who I can trust to get the job done and to be there to support me when timely advice is needed. They provide a personal, friendly touch.

Andrew Guest


I have worked with members of Rouse Partners for many years. Since the Partnership was formed, they have looked after my company and personal affairs with efficiency and friendliness. Strongly recommended!

Hayley Gerry


After recently moving over to Rouse Partners, the support we have been given as a small business has been amazing and has allowed us to grow significantly and quickly. They are professional, patient and always go above and beyond to help us where needed.

Charlotte Simpson
We have worked with Sue from Rouse Partners for 3 years now. They are very professional and have always been pro-active in looking out for our best interests.

Murtaza Karawalli


Rouse Partners have looked after my personal and business affairs for many years, and always provided a dedicated and professional service. Recommended.

Stephen Connor


Rouse Partners have provided a very high quality of expertise and service for more than 10 years. I would recommend them to anyone and everyone.

Nigel Dodds
Oscar has been handling my tax affairs for the last 5 years. He has provided me with excellent counsel across a range of taxation subjects. He is highly responsive, always proactive and I act on his advice with total confidence.

Jon Shepherd


Have worked with Leighton and the team for many years now and would highly recommend them. Very professional and approachable!

Simon Bean