The latest news and views from our team, helping you to keep up with developments and new opportunities. Don't forget that you can have our updates delivered straight to your inbox by subscribing to our e-newsletters.
Most read
More updates from our team
Don't miss…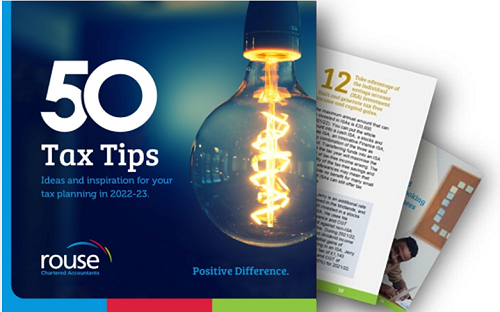 Back by popular demand is our updated Tax Planning Guide. Produced by our experienced tax team, the guide includes 50 practical tax tips that can help ...
Read More
Filter posts by category

Rouse Resource Centre