As trusted advisors to a wide range of businesses and business owners in the hospitality and leisure sector we can take care of all your accountancy needs and foster high performance in your business.
Looking for accountants specialising in hospitality?
Whether you require accountancy or tax compliance services or trusted advice based on our industry experience, we can offer you a complete in-house service at every stage of your businesses life-cycle.
Our award-winning team act on behalf of many hospitality clients located across London and the South East. They include a mix of independent local businesses and franchises, through to multi-location chains.
We help our clients to go places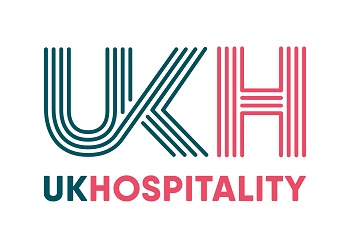 If you need advice from someone who knows the business we are well positioned to support you. As members of UK Hospitality, the UK's leading hospitality trade association, we are committed to the industry and high standards of client service.
For our clients it means we are able to share best practice and relevant updates to help them run their businesses more profitably.
We support
Our Hospitality team supports clients including:

Restaurants

Bars and pubs

Event companies

Cafés and coffee shops

Hotels

Fast food chains

Franchisees

Caterers

Outdoor leisure companies
Our work in the hospitality sector has included:
Back office solutions for a publically listed chain of pubs and restaurants including reporting, bookkeeping and management accounts
Negotiating and setting up tronc arrangements in line with current guidelines
Producing strategic business plans and advice to various fast food franchisees
Negotiating and guiding our client through the selling process and disposal of restaurants to a national branded group
Providing refinancing support for a hotel group
Saving significant sums of tax for clients, as well as providing motivation and incentivisation for employees
Advising and assisting with HMRC enquiries, particularly those involving PAYE/NIC, Schedule E, benefit in kind and employment status issues.
Our latest sector report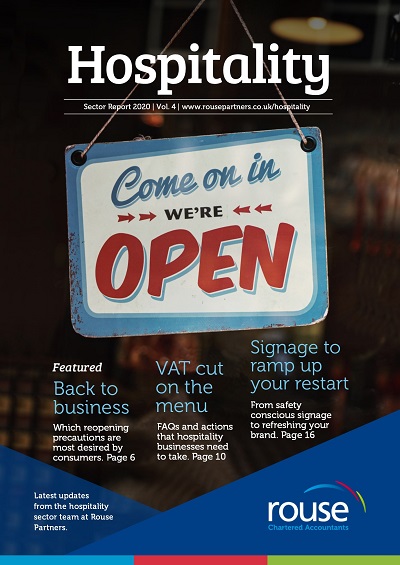 Throughout the year, our team helps clients to keep up-to-date with regular bulletins and an annual sector report.
The COVID-19 pandemic struck just as the industry's optimism was finally starting to build after years of uncertainty. In our latest sector report we discuss the impact, getting back to business and take a closer look at the VAT cut announced for the sector.
Accounting services for hospitality businesses
Through our initial meetings and working with you to gain a deep understanding of your business we will tailor our services to your individual requirements. Our range of hospitality accounting services includes:


Accountancy, bookkeeping, audit and tax services
We offer the full range of services that you need to stay compliant, efficient and in control.

Payroll and employment tax
Helping you to pay, retain and reward key staff as well as creating tax efficient staff remuneration structures. We can also advise in key areas, such as tronc schemes for tips and gratuities.


Outsourced accounting function
Take our bookkeeping service to the next level by outsourcing your full finance function, to free up your internal resources, remove admin time and streamline workflows.


Cloud set-up, training and integration
We are certified and experienced users of QuickBooks Online, Xero and Sage. Therefore, we can help set up a new accounting system, or improve your existing cloud set-up through apps, EPOS integrations, training and enhancing business processes.


Bespoke management reporting
We can build an advanced, bespoke management reporting pack allowing you to drill down on the variables behind the top level results. This can also include our commentary on performance trends and recommendations based on your key performance indicators.

VAT support
It is often crucial for operators to maximise VAT reliefs in order to maintain their competitive advantage. We can offer advice to help you minimise the burden of VAT and introduce efficiencies into your VAT accounting.

Capital allowances
If you are fitting out or upgrading your premises our tax team can review the works and provide advice to utilise the tax reliefs available.

Corporate finance
Raising finance for growth, sales and acquisitions, with hands-on transaction management, from concept to completion

Personal tax
From completing necessary tax forms to inheritance tax planning and advising on tax planning opportunities, we offer a range of services for business owners and company directors.
Recent hospitality articles and updates