Wherever business takes you
Whether you are contemplating a merger in Asia, a property venture in Eastern Europe, opening an office in South America, or initiating an expansion plan in the United States, as a member of the Praxity Alliance, we can quickly source qualified specialists in that region.
Our participation in this Alliance gives our team direct access to local market insights, strategic relationships and regulatory guidance. This allows us to deliver a fully coordinated cost-effective and competitive service that draws on the very best mix of regional and technical experts – with as few or many people with the skills your assignment requires.
Our international support is further strengthened by our expertise with post-Brexit UK exporting and importing requirements, and our office is ideally located within easy reach of Central London and Heathrow Airport. This means that we can offer you a seamless client service wherever business takes you.
How it works
1. Your team at Rouse assists with your UK accounting and tax requirements.
2. Through Praxity, we build a team of advisors in the countries / territories that you are operating in or targeting.
3. You can either deal directly with each advisor, or through your Rouse contact, simplifying the channel of communication.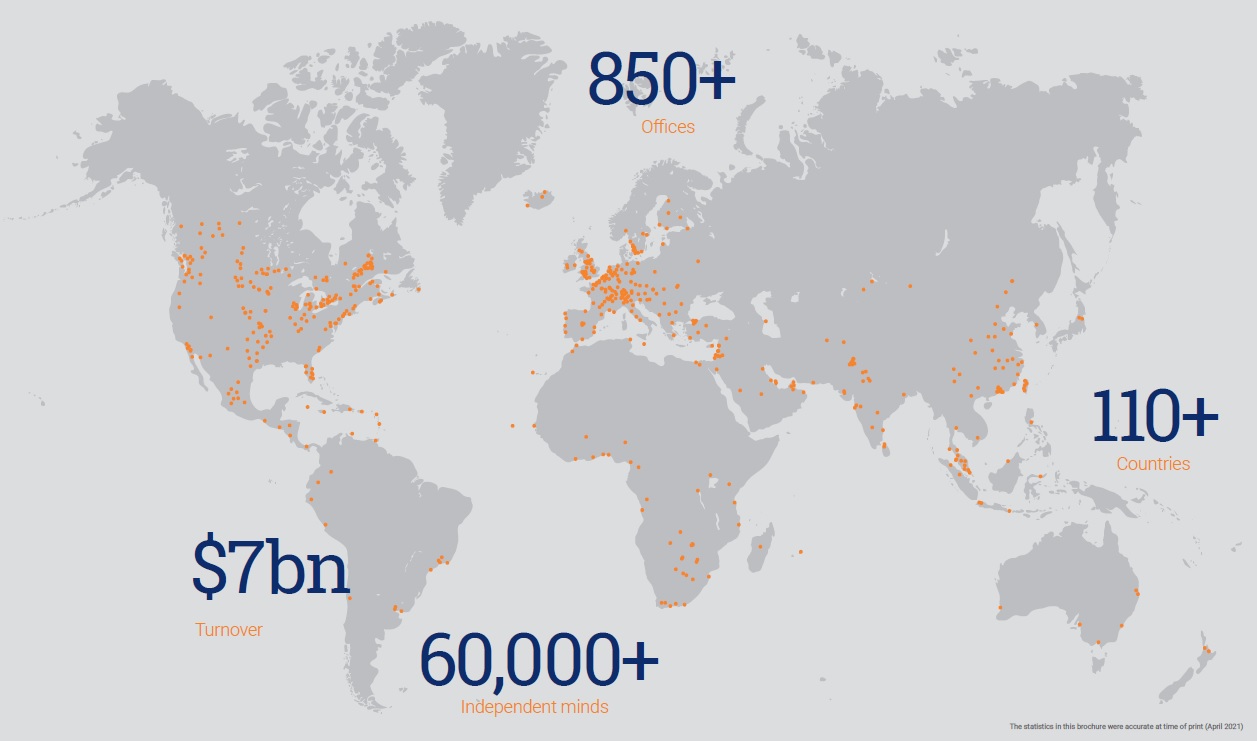 Typical assignments delivered by Rouse and our Praxity counterparts
Empowering business globally
What is it about Praxity that makes it special?
Put simply, through Praxity our clients can enjoy unrivalled professional support to help them navigate complex business and tax affairs across multiple borders worldwide. We are able to hand-pick expert advisers from nearly 700 offices in more than 100 countries, forming multi-disciplinary teams to meet your needs.
Strength in depth
With a combined turnover of US$5.80 billion, 51,900+ employees and 3,910+ partners, Praxity Member Firms have the capability, resource and scale to support clients ranging from small ambitious businesses to established global, listed organisations, wherever in the world they are operating.
Quality assured
Praxity is unashamedly selective in the firms it welcomes to the Alliance, each of which retains their own branding, independence and financial responsibility. All meet Praxity's stringent quality assurance standards and are assessed every three years to ensure they are maintaining high levels of service and performance. Participant Firms are handpicked for their size, strength, reputation, governance, financial condition, leadership and strategic geographic relevance. All are successful, highly-rated by peers and share the same service ethos and international collaborative spirit.
Advisors you can trust
You can skip the troublesome process of searching for and appointing accounting firms in each international territory and we have every confidence in our international Praxity colleagues. In many regions, there is more than one Member Firm, giving even greater choice when pulling a team together. This means that your international projects are directed by local contacts that you know and trust. Experience shows that clients feel more valued staying with their local firm and enjoy a comfort in continuity.
Committed to supporting international business
Praxity is a not-for-profit entity under Belgium law (so-called IVZW or AISBL), with its registered office in Belgium and a core purpose to assist its Member Firms in finding the best solutions for achieving their clients' goals through seamless collaboration within Praxity's global alliance of independent firms. This means that we can build a team of international experts across every major discipline to meet your needs, now and in the future. Praxity Participant firms are successfully offering clients a competitive alternative to the Big 4 and distinguishing themselves over branded networks through their independence, flexibility and reach.
Following opportunities for clients
Praxity makes sure that its Member Firms have presence in key strategic locations and emerging markets. The Praxity Alliance is agile and moves quickly to secure new Member Firms when and where strategic global opportunities arise.
Award-winning
Praxity won Communication Campaign of the Year at The Accountant and International Accounting Bulletin Awards in 2018 and was named Association of the Year in 2017, 2016 and 2014 and Rising Star Association in 2013, the first year that awards were made. These awards are testament to the commitment of the worldwide experts, partners and support staff at Praxity's Participant Firms, seamlessly delivering best-in-class cross-border services.
Working together and leveraging technology
Alliance Participants build capacity and capability through accessing established specialist Praxity working groups, using its online cloud-based collaboration platform – Huddle – thought-leading communication forums, regular regional and global conferences, tax forums and industry group meetings; retaining and developing employees through international secondments.
Get in touch
Whether you have a specific query, would like to discuss how we can help or for a no obligation quotation, complete this form and and we will get back to you as quickly as we can.