Article update: (November 2019) Backyard Cinema are named Creative Industries Entrepreneur of the Year at the NatWest Great British Entrepreneur Awards 2019.
What once started as a passion project in its founders' very own back garden, Backyard Cinema has now grown to be known as one of the leading alternative cinema experiences in London.
In this client feature we spoke to Backyard Cinema's founder Dominic Davies about taking the business from concept to reality, creating memorable customer experiences and how the Rouse team have assisted them on their journey.
Opening credits
Like so often in business, Backyard Cinema began as a hobby, and we were keen to ask Dominic how he took that idea and transferred it to being a successful business proposition.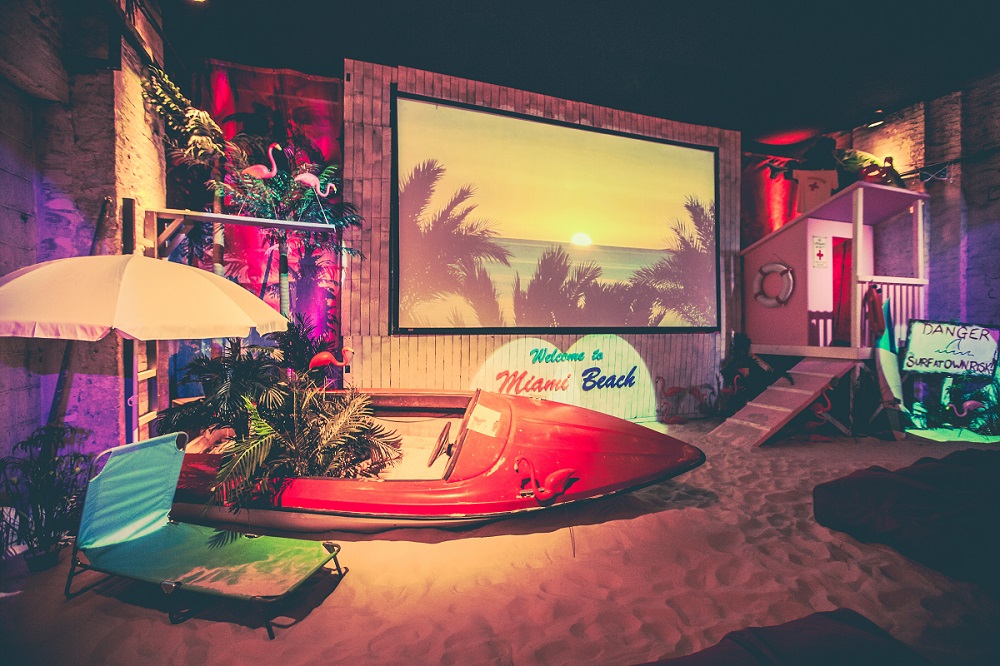 "It was a passion project. The very first time was something I organised with my friends, purely for fun. A projector had been left behind after a house party and so I decided to use it, along with a bedsheet, and some recycled wood to create a screen."
"It definitely wasn't the classiest affair, all the furniture was taken outside into the garden, we set up a sound system and together it created a big screening."
"After the first screening, I hosted several more events with friends in my garden but it was becoming expensive supplying the food and drink etc, and so I wanted expand outside of my garden and start selling tickets for it."
"For the first pop-up I came up with the name Backyard Cinema, created a website and secured a venue on Great Eastern Street, it was a dingy, yet very moody and cool, candle lit basement. Selling around 30 tickets, I was only expecting friends to turn up, but it was when I realised a couple of people came who had bought online, that I realised it could really become something."
"We realised that we wanted to do something totally different in the form of themed cinema. Creating brand new worlds for customers to enjoy every time they came, from enchanted woodlands to magical ice caves."
Yet despite the growth and achievements of Backyard Cinema, Dominic and his fellow directors James Milligan (Operations Director) and Charlotte Simpson (Communications Director) have remained true to their original ethos, and this has helped them to continue to deliver on their promise to deliver an exceptional customer experience.
"The whole 'experience' was at the core of the brand from the very start. Even with the size of the business now, our customers should always feel like they have been invited into my garden, the same as when we began. People have always commented on the atmosphere. We want people to feel relaxed, if it is their birthday we want to make them feel special, if they are unhappy about their seat then we will just move it. It's about creating fun and escapism, and that's what has allowed us to succeed and grow. Where else can you watch your favourite movie from a spaceship or on Miami beach in the heart of South London?", said Dominic. It is therefore very fitting that Dominic and his team quote P.T.Barnum in their email footnote, "No one ever made a difference by being like anyone else."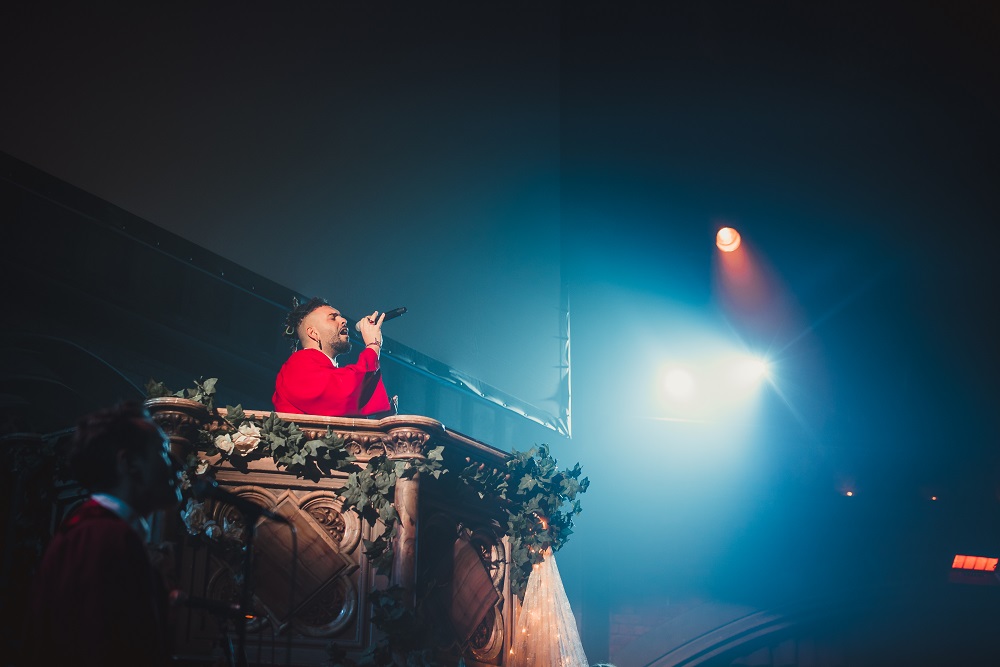 Each set is created through vision and imagination and we wanted to know how Dominic and the team come up with new ideas. Dominic commented, "By reading too many comics, playing too many computer games and watching too much TV! Seriously though, they are born out of our imagination and we think about where would be cool to watch a movie and then we go from there".
In a world of social media, user generated content has been key to the success of Backyard Cinema. "We are lucky that our business is very photogenic, people want to see it, share it and tell the world about it, so social media has been a real driving force for us. Having access to that many fans and have them all share our content is fantastic", said Dominic.
Any drama?
When rewriting an age-old experience such as cinema, it is inevitable that there would be some challenges along the way. So, we were keen to ask Dominic what his biggest obstacles were.
"It takes everything you have in the beginning. I was still working full-time while running these events on the side. I did everything from serving the popcorn, to playing the movie to packing down the equipment, so I definitely remember some late nights and long days."
"Getting people to trust in your brand in those early days is also difficult. We built up some great partnerships with trusted brands that really helped. Camden Market as a venue, Honest Burger selling food and Brewdog selling beer. It instantly looked like we had been doing this a long time when in truth we were brand new."
"Now, it is finding the venues that is the hardest thing. The most important factor is size and the structure of the building, whether it has lots of pillars which will obstruct the space. We are first and foremost a cinema, so site lines and the quality of viewing is crucial. Of course as the brand has grown so have the size requirements of our venues. Once we get the space though we can move very quickly, we have turned events round in as little as 10 days from an empty warehouse to a luxurious enchanted forest."
Best supporting artist
When it came to choosing an accountant, Backyard had a clear vision of what they needed to give them every chance of success.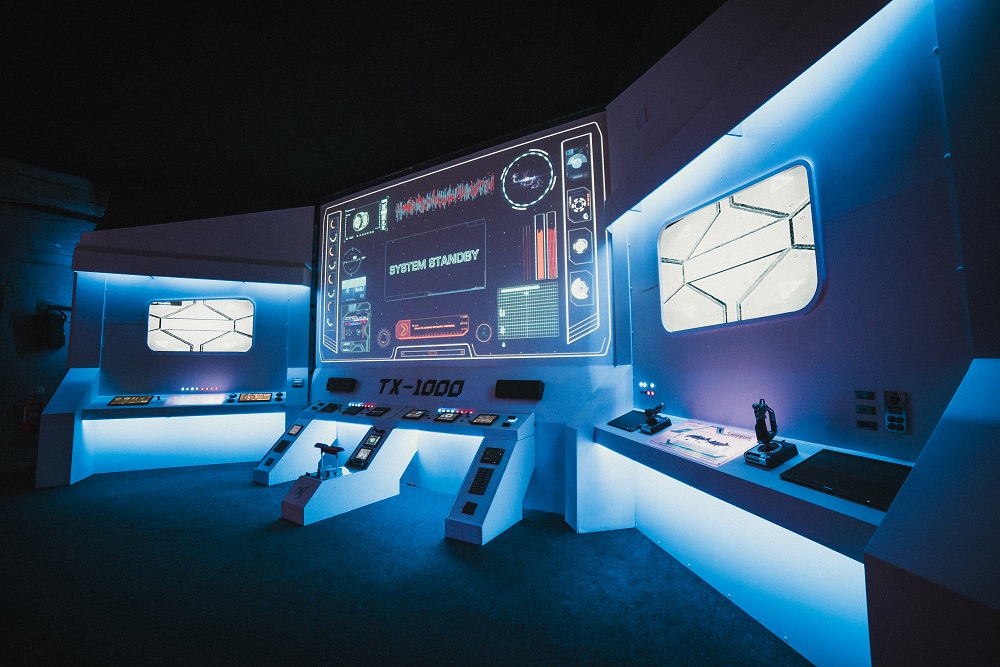 "I wanted to know that every penny we had worked so hard to create was being looked after. Also, let's face it, we have to focus on what we are good at. I wanted to feel confident in our accounts so that I could focus on worrying about the shape, size and sound of a fake ice cave!"
"Rouse were recommended through one of our shareholders as we had experienced ongoing issues with our previous two accountancy firms and we have never looked back since. The difference in quality and support is paramount."
"Particular areas where Rouse have been pivotal have been in providing strategic direction, establishing cashflow management and budgeting of costs and income, support with raising finance and putting in place regular monthly management reporting. Leighton has become a key advisor to our business and helped us to focus on our core values and how to maximise our returns on events."
"If there is one thing I would do differently from the outset it would have been to get a better accountant from day one. I am not kidding, no matter how big or small you are when you start, understanding the numbers is key!"
Backyard Cinema's Relationship Partner, Leighton Bower added, "It is great working with dynamic businesses like Backyard Cinema where creative ideas are embraced. Through a close working relationship and understanding their business, I like to think we have become a valuable extension to their team to advise and drive forward business decisions."
The next release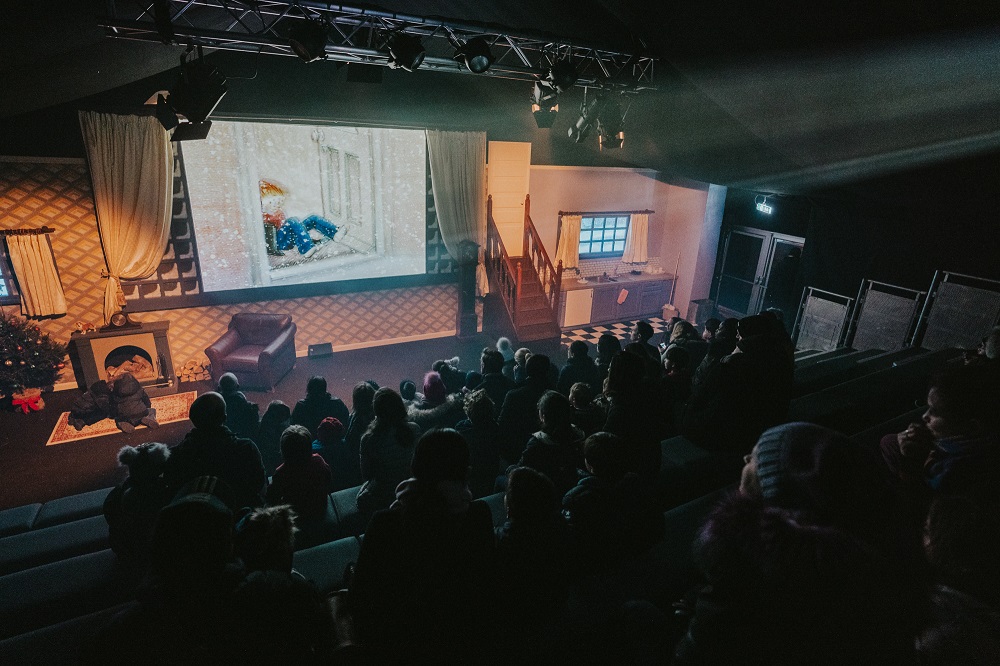 When it comes to advice for other budding entrepreneurs, Dominic had a candid message. "Just do it! You can only plan for so long and you have to learn as you go. It is a little bit like learning to Snowboard while going down the hill. You might wobble a bit but you will get down the mountain. The biggest regrets are not doing it sooner. That and make sure you believe in what you are doing, passion makes you work harder."
"For me, the freedom to choose what we do next, although with its stresses, is where the luxury comes in. Who else gets to go to work and design a fake jungle for people to watch Jumanji in?"
So what have the team got in store for Backyard Cinema in the future? "We are looking at expansion overseas as well as more partnerships with famous IP's like The Snowman and many more. Ultimately, we want to continue transporting as many people as possible to exciting new worlds for them to enjoy their favourite movies."
We would like to thank Dominic Davies and his team of directors James Milligan and Charlotte Simpson for their input to this article and wish them all the best for their upcoming projects.

Leighton is Managing Partner at Rouse Partners and supports a wide-ranging client portfolio. He also specialises in business advisory and corporate finance work.