With an average claim last year of £61,000, Research and Development (R&D) Tax Credits are one of the most attractive tax reliefs available to UK businesses. Are you one of the thousands of eligible businesses thought to be missing out on making a claim?
What qualifies?
Many activities qualify, spanning all industry sectors, even non-scientific or technical ones. If you are carrying out improvements to processes, products or services, then you may be eligible. Below are some common examples:

Automation of order taking to improve stock control

Developing new quality systems to meet ISO standards

IT projects, e.g. software, cloud systems and website rebuilds

Failed attempts to develop an existing product

Adapting for a new market e.g. overseas or new industry

Redesign of premises to drive efficiency

Integrating state-of-the-art technology and existing systems

Plus many more examples
A few common misconceptions about R&D tax claims…
Myth 1: 'Making a claim is complicated and takes time'. We say: A typical R&D claim can be completed from start to finish in a matter of months and we handle everything as part of our service.
Myth 2: 'We won't qualify, it's not like we're doing rocket science'. We say: Many activities qualify and almost every company carries out some form of R&D, across each industry sector.
Myth 3: 'Claims have to be large to be worth it'. We say: Would additional funds, usually in the thousands, help your business? There is no minimum claim and when we calculate all qualifying costs, it could add up.
Watch our R&D Tax Claim Webcast
Why Rouse?
Our award-winning team carry out many R&D Tax Claims across various industry sectors and have secured clients more than £4 million worth of tax credits to date. We can offer you:
1. Transparent pricing: Many other R&D advisors offer this type of service for a percentage of the claim value (sometimes up to 25%) even if it is a straightforward claim or one which is repeated each year. We offer fixed fees so that you can keep more of what you claim.
2. Ease of access: Our tax advisors who specialise in R&D claims are all based at our Buckinghamshire office, within easy reach of Central London by train and M40/M25 junctions.
3. Substantiating your claim: We can liaise with your in-house team or accountant to get the information needed.
4. 100% success rate: We have never had an R&D tax claim turned down by HMRC.
5. Uncover wider tax opportunities: Your claim will be managed by us at each stage to completion. We can also offer wider tax planning services if required.
"I have introduced several of our clients to Rouse Partners working with them on R&D claims. In each case, I have had fantastic support and client feedback, so I have no hesitation in highly recommending their service."

Meet our lead R&D Advisor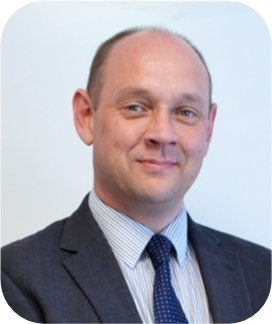 Paul Woodward is our Senior Corporate Tax Manager and has carried out considerable work across a wide range of industry sectors for companies claiming Research and Development and Patent Box tax reliefs.
Find out more about Paul >>
Contact our R&D Tax Claim Team
Contact us for a no obligation meeting to discuss how we can assist you.