Payroll
Whether it is the first time you are considering a payroll system for your own business or you are a Finance Director or HR Manager looking to get more from your payroll supplier, we can give small businesses confidence and peace of mind.
Our payroll solutions have been designed with small to medium sized businesses in mind. Our payroll team can release your administrative burdens, help you deal efficiently with the complexities of paying your staff and ensure you comply with all HM Revenue and Customs (HMRC) regulations and deadlines.
Features of our payroll service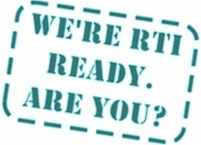 RTI ready payroll – We can help you comply with the recent Real Time Information requirements where you will be required to send data about PAYE, NIC and student loans every time your employees are paid. Find out more >>

E-payslips – we offer our clients e-payslips and eP60's via a third party hosting site. This will allow your employees to access their payslips online or via their Smartphone 24 hours a day, 365 days a year, plus reduce your printing costs, should you move your payslips completely online.

We're BACS Registered – This means we can take responsibility for transferring wages amounts from your bank account directly to your employees. We can also arrange HMRC payments to ensure PAYE and National Insurance liabilities are made on time.
Why choose our payroll service?
Sensible fees – to reflect the degree of care we apply to this sensitive area of your business.
Unlimited support when you need it – via telephone, email and face to face with our small team of experts who care and understand your business.
Improved management information – we provide regular payroll summaries and historic information so you can keep track and report on your payroll.
Flexibility and choice – choose from weekly, fortnightly, monthly or quarterly payroll processing, we will also make suggestions to help reduce your costs.
Stay compliant at all times – let us deal with HMRC on your behalf, ensuring you are compliant with payroll legislation.
Discretion assured – secure payment of salaries by BACS or the provision of information to enable you to make the payments yourself.
Help with tax returns and tax saving advice – we have a specialist Tax Team who can provide support and advice to ensure you and your staff are not paying any more tax than you need to. We also publish regular tax saving summaries for employers which we share with our clients.
New to payroll? Don't worry; we will cut through the jargon to explain how it can best work for you.
Contact us today to arrange an initial consultation to discuss your requirements, what you should consider when outsourcing your payroll and for a quote.