Restaurant accountants
Choosing a team of accountants who specialise in restaurants will mean that you have access to expert advice and support that you can trust. Our award-winning team work with ambitious restaurants across London and the South East.
Accountants for restaurants
At Rouse it is about more than just compliance and telling you the numbers. Our award-winning, west of London based team can offer advice on vital areas of your business, including pricing strategies, maintaining margins, structuring your business, tax planning and optimising cash flow to improve the running and profitability of your restaurant.
With a growing client base of restaurants including new food concept restaurants, small London restaurant chains and gastro pubs we can call upon a breadth of experience to support you.
We are one of only a handful of restaurant accountants in the UK who are members of the Restaurant Association and the British Hospitality Association. This demonstrates our ongoing commitment to the industry and standards of client service. For our clients it means we are able to share best practice, new legislation and relevant cutting-edge research to help them run their restaurant more profitably.
We are members of: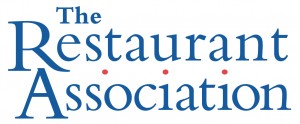 Born in the East, raised in the East End
Rosa's Thai Cafe, one of the fastest growing companies in Britain, appoints Rouse Partners >>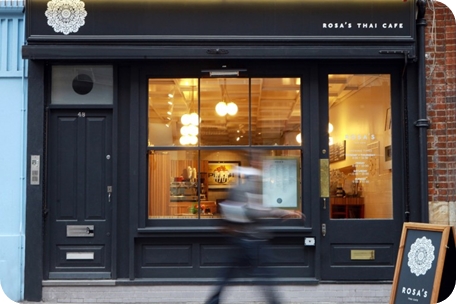 Restaurant accountancy services
Our accountancy and tax services for restaurants includes:
Accountancy, bookkeeping, audit and tax services

– We offer the services you need to stay compliant, efficient and in control.

ePOS and cloud-based accounting solutions

– We can provide advice and recommend accounting software that will allow you to integrate your point of sale and accounting systems. This in turn will enable you to better monitor and control the performance of your restaurant/s.

Business and tax advice

– Backed by our experience with other businesses like yours, we can offer advice on areas such as profit margins, optimising cash flow and tax planning opportunities such as claiming capital allowances for fit outs.

Corporate finance

– Raising finance for growth, sales and acquisitions.
Employment tax

– Helping you to retain and reward key staff as well as creating tax efficient staff remuneration structures. We can also advise in key areas, such as tronc schemes for tips and gratuities.

VAT

– Advice on various VAT compliance areas across the sector.

Business support

– Often key for single-site operators; we can provide outsourced payroll and accounting solutions to allow you to focus on managing and developing your business.

Personal tax and wealth management

– From completing necessary tax forms to inheritance tax planning and advising on tax planning opportunities, we offer a range of services for restaurant owners and company directors.