Inixion Limited are a fast growing IT and software consultancy firm, based in High Wycombe, who deliver a high quality professional service throughout the UK and Europe. As a Sage Business Partner, Inixion provide and implement Sage's premier Enterprise Resource Planning solution, Sage ERP X3.
The challenge
Inixion approached Rouse Partners during a search for a local, but sizeable, firm who could offer a range of services and have access to a variety of resources that would benefit and support a company expecting turnover growth.
They were driven by concerns that their current self-employed accountant would not have the time, or the experience needed, to deliver advice and business solutions that their expanding and quick growing company would need.
The Rouse approach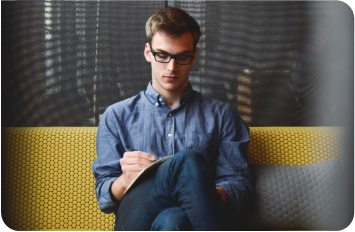 Ian Bromley, Director of Inixion Limited commented, "My first meeting with Rouse Partners reassured me that I was making the right decision to move from a satisfactory "one man band", who I had little to complain about."
"Our relaxed first meeting was as much about me understanding them, as it was about them understanding me, what I wanted and where I wanted to be in the future."
"We discussed the benefits of a fixed fee service whilst the business was still growing, the promise of regular verbal communication and the availability of a sounding board to me, so that I could suggest ideas and receive the benefit of experienced professional opinion. It all sounded very good, so I changed agents and became a Rouse client."
Rouse Partners continues to provide the compliance service of accounts and corporation tax returns, but in addition Inixion now receives the support of experienced business advisors. Challenges that face a firm as it grows are managed and resolved together.
Inixion has benefited from advice on employee incentive schemes, director's remuneration strategies, tax efficient extraction of company profits and ad-hoc advice on major strategic business decisions.
The outcome
"After three years with Rouse Partners I can say I have a successful and stable business. The team at Rouse Partners are always available for me to speak to about all financial plans and issues that arise, and act as a "sounding board" when I need someone to bounce ideas off of. Their advice is always clear, professional, balanced and independent, which helps me to make sound strategic decisions. I look forward to many more years of partnership with Rouse."
"Knowing I have experience and knowledge that is just a phone call, or a meeting away, is so reassuring. I would certainly recommend the highly valued service I receive from Rouse Partners to any business in a similar position to mine".
Do you need support for a fast growing company? Perhaps you would like to find out more about our growth services or contact us to discuss how we can help.