Read our case study showing how we helped our client to achieve an automated global reporting standard.
Our client, a multinational computer software distributor, has five international subsidiaries which are managed centrally by their US holding company.
With management reporting being carried out at head office, they needed an efficient internal accounting system which was simple to consolidate, but which could also take into account local regulations and legal requirements.
The challenge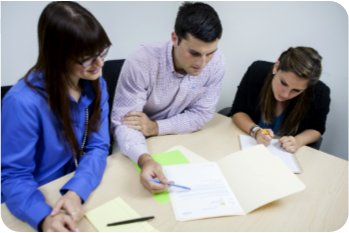 A previous project, undertaken with a US based accountancy firm to standardise their accounting systems had not been effective due to the nature and complexity of the project.
Rouse Partners have been working with the UK subsidiary for over 20 years and due to this relationship and experience in international accounting, were asked to review the internal accounting system at group level.
The Rouse approach
We carried out a thorough review of the accounting systems used in each country and the reporting requirements of the US parent. Through our global membership organisation, we identified a suitable local partner firm in each country to work with us on this project. This team was led by one of our own international accounting specialists to ensure that it delivered to our client's exact requirements.
The outcome
An automated reporting system was built so that information could be delivered back to the US parent company in a coordinated and efficient process. A series of bespoke templates and formats were created to ensure a global consolidation of profit and loss and balance sheet reporting.
Feedback from the client has been extremely positive and Rouse Partners continues to manage the relationship between the international alliance of accountancy firms working on this project. For our client this means that we are their single contact point, which has saved them considerable management time, and helped them achieve a highly efficient flow of information and reporting on an international scale.