This case study covers our support given to a new start up in the data sector to help get the business off the ground and establishing a platform for long-term success.
Our client was a new start-up business, providing opted in telephone, email and mailing data and lead generation services to clients targeting UK consumers.
The challenge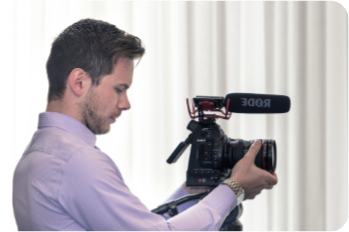 The new business owner commented, "It was the first time I had set up a business and whilst I had a lot of experience within the data industry, the tasks and paperwork needed to set up a business were completely new to me. I asked a friend who started and runs his own business and he recommended I contact Rouse Partners."
The Rouse approach
On meeting we were able to identify the most effective way to structure the business between the owner and shareholders. Our client commented, "Knowing that I was structuring the business as tax efficiently as possible and with the future growth of the business in mind was very important. From Rouse I got a clear idea of my options, and the pros and cons of each so that I could make the best decision."
Taking on the company secretarial tasks, registered office, accounting and taxation duties for the company meant he could put his time and effort where it was most effective, with his clients. He commented, "one of the ways I set my business apart from competitors is the time I spend with clients after they have made a purchase, ensuring they are getting the best results from their marketing campaigns and bringing in my experience to help them increase their conversion rates. Without Rouse, I simply wouldn't have the time to do this."
"And my Tax Advisor at Rouse, is an absolute godsend! When I needed immediate advice on a VAT implication affecting one of my most important clients he spent the time with me talking me through, step by step, exactly what I needed to do."
The outcome
With the owner free to concentrate on running the business he has built a strong client base and an excellent reputation in the industry. The business is experiencing fast growth due to the referrals he is receiving. And with further growth on the cards, he expects to take on new staff and expand on the success of the company.
"From the initial meeting to the ongoing support, Rouse have exceeded my expectations of what an accountant can do. They took care of all the admin tasks you would expect, but because they have such strong commercial experience were able to give me some really valuable advice for my business plan, setting growth targets and marketing."
"Eventually I'd like to take my business into international markets and be able to work with clients with overseas subsidiaries. Knowing Rouse are members of Praxity and have the international connections and experience gives me reassurance that I am with the right people to help my business grow."