Our team of Research and Development (R&D) tax specialists in London have claimed over £4million worth of tax credits to date and have never had a claim turned down by HMRC. With an average claim of £61,000, is your business missing out on making a claim?
Does your R&D project qualify?
One of the common misconceptions about R&D is that it only applies to complex scientific research, however the tax credits span across all industry sectors.
Whether you have recently overhauled your systems to make processes more efficient or improved a product or service, you may be eligible. You can find some common examples below:
IT projects, for example software development, cloud systems and website rebuilds
Integrating cutting edge technology and existing systems
Redesign of premises to drive efficiency
Tests which aid the development of a product or service
Failed attempts to develop an existing product
Process automation, i.e. in order to improve stock control
Why choose our London R&D tax advisors?
We support clients across industry sectors, helping our clients secure over £4million worth of tax credits to date. Our team can offer you:
100% success rate: HMRC have never turned down an R&D tax claim we have submitted.
A value for money service: Your business will benefit from having a team of experienced specialists taking care of your claim. With extensive knowledge of qualifying costs and activities, we will support your business in gaining the most value out of your claim.
Seamless service: We can cooperate and liaise with your in-house team or accountant to gather the information needed to support your claim.
Wider tax planning opportunities: After completion, our team would be happy to discuss further tax planning services we can offer.
Our R&D tax specialist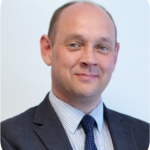 Paul Woodward is our Senior Corporate Tax Manager and is the head of our R&D tax team in London. Having carried out a large amount of work across a variety of sectors, Paul is highly experienced in supporting companies who are claiming Research and Development and Patent Box tax reliefs.
Our service reviews…

I have introduced several of our clients to Rouse Partners working with them on R&D claims. In each case, I have had fantastic support and client feedback, so I have no hesitation in highly recommending their service.

Ignition Financial


I have always found working with Rouse to be very efficient, professional and friendly. They are always looking at ways to add value to my business, a recent example being the R&D tax relief scheme which has been a huge success. I would not hesitate in recommending Rouse.

Martin Davies