Autumn Budget 2018: Summary and reaction from our team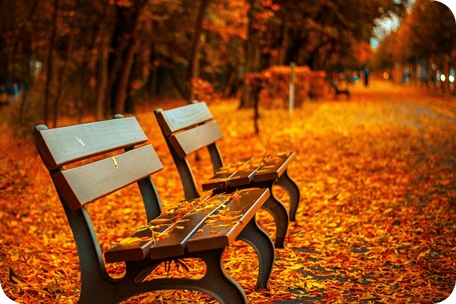 This year's Budget was always likely to be centred on setting the scene for Brexit and sending a positive message on the government's efforts.
Overall, the economy appears in relatively good shape with growth over the next 5 years slightly revised up and the deficit continuing to fall.
From a tax perspective, as expected we saw a series of small tweaks, rather than any major shake ups. Though, we may see another full Budget in the Spring, should the Chancellor need to make any adjustments with Brexit in mind.
We hope you enjoy reading our key points and full summary below. As always, if you have any questions on how the changes will impact your tax position, please contact our team.
At a glance:
Our pick of the announcements
For individuals
The

Personal Allowance and Higher Rate Thresholds

will increase one year ahead of schedule to April 2019. With Personal Allowance raising to £12,500 and the Higher Rate Threshold increasing to £50,000;
Responsibility for assessing

IR35

will move from individuals to organisations, agencies or third parties engaging the worker. Small organisations will be exempt and HMRC will issue further guidance;
First-time buyers of

shared equity homes

up to £500,000 will be exempt from Stamp Duty;

Lettings relief limited

to properties where the owner is in shared occupancy with the tenant;
From April 2019, individuals will now only qualify for

Entrepreneurs Relief

if conditions are met for 24 months, as opposed to the current 12 months;
There will be a consultation in January on introducing a 1% stamp duty surcharge to

non-residents buying residential property

in England and Northern Ireland.
For businesses
From 1 January 2019 to December 2020,

Annual Investment Allowance

will increase to £1 million for all qualifying investment in plant and machinery;
From April 2019,

business rates

will be cut by a third over two years for those with a rateable value under £51,000;

SME R&D tax relief

will be capped up to 3 times the PAYE paid, therefore those who contract out the work will be restricted in their claim from April 2020;
From April 2019, HMRC will become

preferential creditors for company insolvencies

where tax is due. This is aimed at those who wind up companies with large tax sums outstanding, but may be in detriment to other creditors awaiting payment;
The

VAT threshold

will be maintained at the current level of £85,000 for a further 2 years until April 2022;
From April 2020, the government will introduce a new 2%

tax on revenues for large digital businesses

;
New

non-residential structures and buildings

will be eligible for a 2% capital allowance where all the contracts for the physical construction works are entered into on or after 29 October 2018.
Download our full summary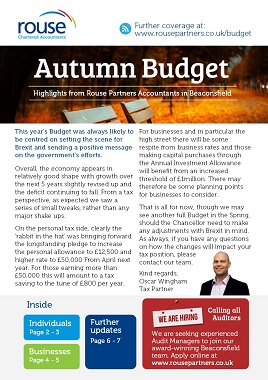 Read our summary with further commentary from our team covering:
Individuals
Pensions, savings and investments
Property
Businesses