Statutory Residence Test (SRT)
The Statutory Residence Test (SRT) can be used to establish whether an individual's status will be labelled 'non-residence' or 'residence' for tax purposes.
If you satisfy any of the automatic tests then you have certainty on your position for that tax year. Where none of the automatic tests are satisfied, the situtation becomes more complicated and requires your 'ties' to the UK to be identified. To help we have produced this handy flowchart for you. To expand or print, click on the image.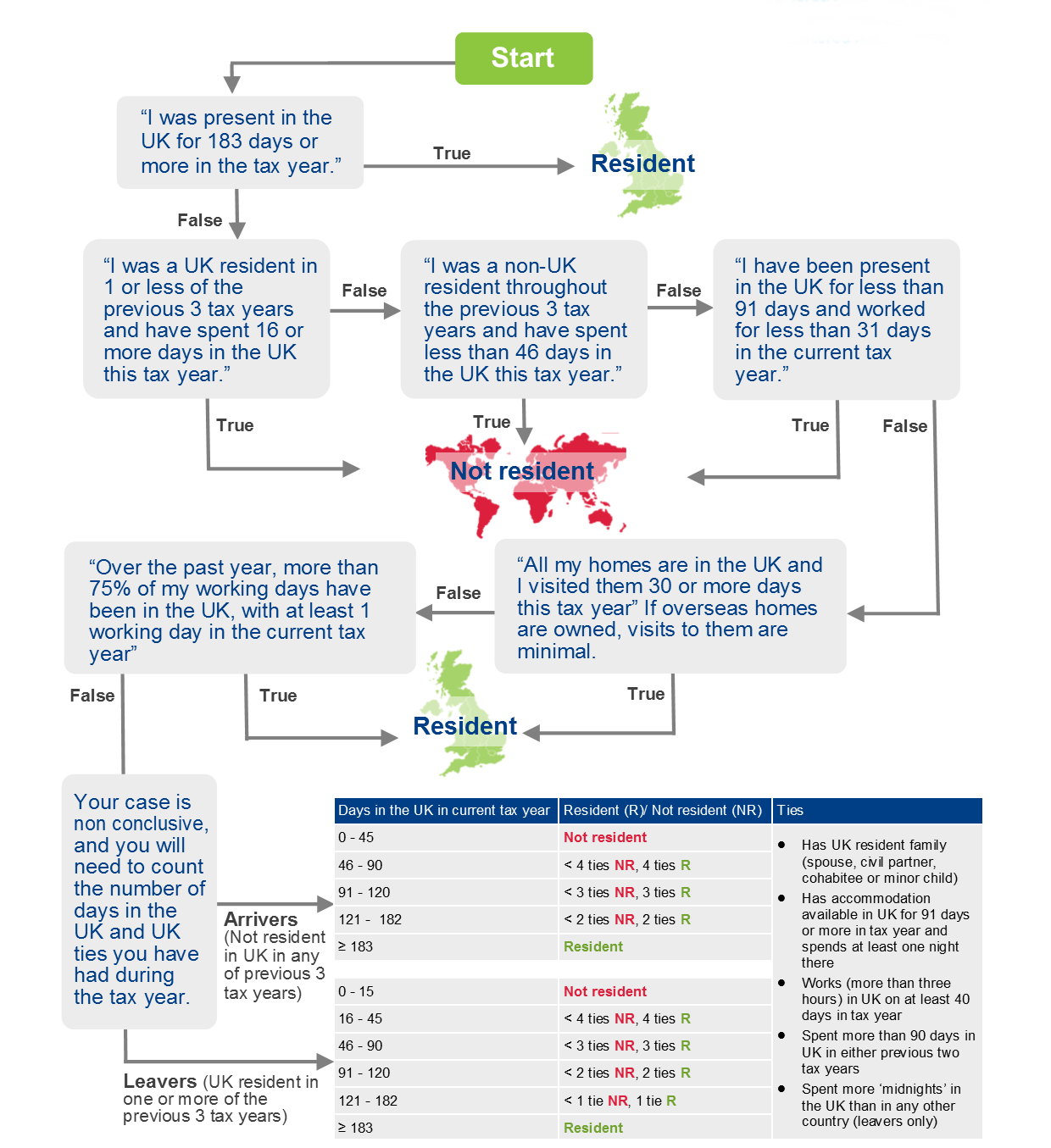 Contact us
If you have a question about the Statutory Residence Test and how it will affect you contact our Tax Team today.
---
This information has been produced by Rouse Partners LLP for general interest. No responsibility for loss occasioned to any person acting or refraining from action as a result of this information is accepted by Rouse Partners LLP. In all cases appropriate advice should be sought before making a decision.