This case studies covers our work for Catalyst, a new start-up who would go on to become a global force in electronic retail security tags.

Algreta Solutions, trading as 'Catalyst', first approached Rouse Partners as a new start up in August 2004. They sell electronic tags to retailers to prevent the theft of clothing and alcohol.
Working closely with the three business owners from the outset we were able to advise them at every step – from their start up through to the eventual sale of the business in 2012.
The challenge
Any new business will face its biggest challenges in its first 3 years and Algreta Solutions were no different. After all, they had entered a market with significant financial barriers to entry, fraught with established competition and in a environment of fast paced technological development.
The Rouse approach
Rouse Partners provided the support services to help Algreta run the business on a day to day level and provided the advisory services to develop a long term strategic plan to grow the business.
We built a very close relationship with the owners based on trust and shared vision for the business. In fact, Algreta even chose their first office to be located in our business centre at our Beaconsfield office which, at the time we let out as shared office space.
The outcome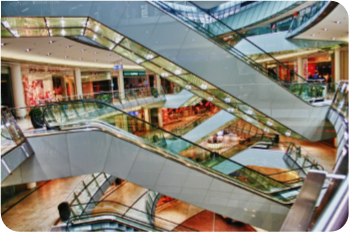 Innovation and expansion to new international markets created the perfect platform for growth and in 2011 over 200,000,000 of their tags were used by retailers and clients including Tesco, Arcadia and Sainsbury's.
They had reached their goal in becoming a dominant force in the retail security tagging market in the UK and Europe.
Growth and rising profits
With the company's profits rising 63% a year, from an annualised £789,000 in 2008 to £3.4m in 2011, they were recognised and listed in the 2012 Sunday Times Profit Track 100. A league table which ranks Britain's private companies with the fastest-growing profits. Companies within this league table were described by the Sunday Times as "role models for others that want to pursue growth".
In February 2012, they achieved their ultimate goal when the business was sold to LF Europe Limited, part of the Li & Fung group of companies for an undisclosed consideration. Again, we were able to offer our support, and provided a corporate finance service throughout the sale to help them achieve the best possible result. We liaised with legal and accounting firms in the UK and Hong Kong to manage the process with the Directors and keep it on track.
The acquiring firm, Li & Fung is a global consumer goods sourcing, logistics and distribution company, headquartered in Hong Kong and operating in more than 40 countries worldwide. Catalyst will now become part of a group which is one of the world's biggest suppliers of goods to retailers with a sourcing network of over 15,000.
Paul Clarke Managing Director and major share holder of Catalyst said, "We have worked with Rouse Partners LLP since we started the company in 2004. At every level, be it tax advice, audit reviews, payroll or in this case working with Leighton Bower on the company sale, they were always first class and extremely professional in their approach. I have, over the years, been contacted by many other firms offering to me the services that Rouse supplied my company (Catalyst) but never would I consider making a change – why would I – Rouse deliver on what they say and over the years I have just developed an unshakeable confidence in their ability. So when it came to the sale of the company, using Leighton and his team at Rouse was the natural choice. I am happy to say they did not let us down – we are extremely happy with their performance and the eventual outcome".
Commenting on the transaction, Leighton Bower from Rouse Partners said, "To have the opportunity to advise Paul Clarke and Peter Dowse on their final part of their journey from cradle to trade sale was a privilege. Made even more smoother by the experienced team at Pitmans of Adam Downey and Mark Metcalfe. Dealing with a seasoned purchaser based in Hong Kong created complex deal structures and cultural styles that had to be overcome, resulting in the need to draw upon the collective experience of the professional adviser team. It was immensely satisfying to see the culmination of many years hard work for Paul and Peter, in what is a tough and competitive industry".