Pension Auto-enrolment
Can you really afford not to act now?
Auto-enrolment is the term for the automatic enrolment of employees into workplace pension schemes. By 2018, all businesses must operate a pension scheme for qualifying employees, with employee and employer contributions.
Whilst 2018 may seem a long way off, the Centre for Economics and Business Research (CEBR) is predicting that SMEs will face set-up costs of up to £28,300 per business to meet pension auto-enrolment requirements. They also estimate that it could take businesses up to 103 working days to implement, therefore it is vital to start planning as soon as possible.
While you can't avoid auto-enrolment you can take steps to minimise its financial impact on your profitability, and these steps need to be designed into your pension arrangement.
Below are tips for reducing the cost of auto-enrolment and details of how we can support you. We recommend getting your plans together at least a year before your staging date to make sure you're fully prepared. You may also like to read our auto-enrolment FAQ for key information about the pension changes and what they mean for you.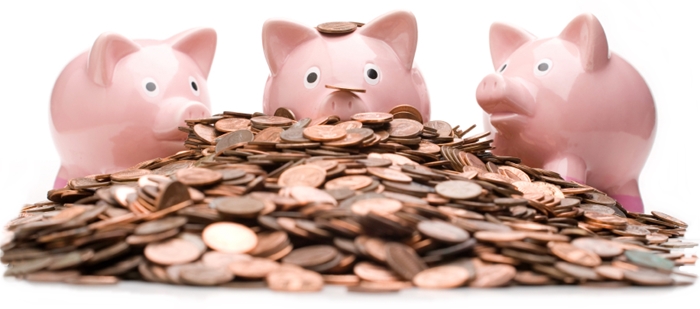 Reducing the potential costs of auto-enrolment
Without doubt, your business will face increased costs from auto-enrolment whether this comes from pension contributions or the resources and management time needed to change systems and processes.
One of the ways you can minimise your auto-enrolment costs is through a salary sacrifice scheme and our team of tax advisors can discuss how you could benefit from such schemes. Other ways to minimise your costs can be advised by an IFA, and we are able to introduce you to our selected pension specialists to help you.
How can we help?
We are a west of London based firm of chartered accountants with an experienced payroll team who are able to assist you with:
Identifying who will be affected – and who will need to be auto-enrolled.
Communicating with your staff – as to how they will be affected.
Planning for your staging date – to ensure your payroll is ready for auto-enrolment.
Selecting the appropriate pension advisor – based on your requirements/people.
Explaining the financial impact of auto-enrolment – on your profit/cash flow.
Advising on salary sacrifice – and how you and your staff could benefit from salary sacrifice schemes such as employee benefits.
We have also built a close relationship with a leading firm of Independent Financial Advisors with pension specialists who can advise you on pension schemes.
Together, we can offer an all-encompassing solution to include payroll processing, the on-going administration of auto-enrolment, advice on salary sacrifice, employer savings, and the implementation of a pension scheme compliant with the auto-enrolment legislation.
To discuss our auto-enrolment and salary sacrifice services please contact us.
---
This information has been produced by Rouse Partners LLP for general interest. No responsibility for loss occasioned to any person acting or refraining from action as a result of this information is accepted by Rouse Partners LLP. In all cases appropriate advice should be sought before making a decision.