Do I need an audit?
The limits which determine whether a company must be audited changed from 1 January 2016. Below we review the new criteria and if you have any questions on whether you are required to be audited please contact a member of our audit team.
Companies are exempt from an audit in the UK…
If you are a company that qualifies as a small company under Companies Act 2006

(unless you are a member of a group, or a charity, that is required to follow the charity audit thresholds). A company is classed as small, if for both this year and last year, it was not ineligible, and it met two out of three of the following criteria:

| | For periods beginning before 1 January 2016 | For periods beginning after 1 January 2016 |
| --- | --- | --- |
| Turnover | <£6.5m | <£10.2m |
| Total assets | <£3.26m | <£5.1m |
| Number of employees | <50 | <50 |

If you are a subsidiary within a group meeting certain criteria

and if the parent company provides a guarantee of all outstanding liabilities at the end of the financial year.

If you are a charity with gross income of £1 million or less and an accounting period ending on or after 31 March 2015

(or £500,000 or less for accounting periods before this) unless both your gross assets exceed £3.26m and your gross income exceeds £250,000, you can choose to opt out of a full audit. Though if your income is between £25,000 and £1 million you will still be required by the Charities Commission to obtain an alternative assurance service.
What has changed?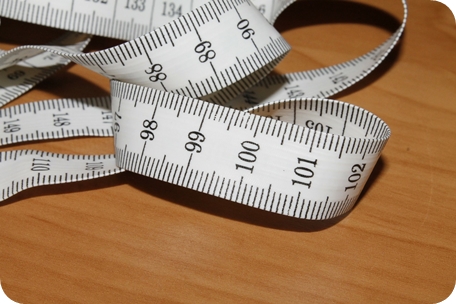 The turnover threshold was previously £6.5m, and for accounting periods starting on or after 1 January 2016 has now increased to £10.2m. The gross assets threshold was £3.26m, and is now £5.1m.
I do not meet the new thresholds, but are there other reasons why I will need to be audited?
If you meet one or more of the criteria below you will be required to have a statutory audit:
Regulated industry sector

– Examples of regulated businesses include financial services providers, charities, friendly societies and solicitors. At Rouse, we can provide specialist audit services for these sectors.

Shareholder request

– Where a shareholder deposits a notice under Section 476 of the Companies Act 2006 requiring an audit be carried out.

Lender request

– Where the bank or other lender requires that audited financial statements be prepared.
I am exempt, but should I still consider an audit?
Compliance with regulation is only one reason to have an audit. Many exempt organisations will still want an audit, and others will want some other work done to build confidence in their financial statements.
You may also consider having an audit if you are planning to sell your business, to help you achieve the maximum sale price. We can provide specialist advice on preparing your business for sale.
Contact us
If your business is approaching the threshold or if you are in any doubt whether you require an audit, contact us and we can advise you further and provide a no obligation, quotation for our audit services.
Find out more about our audit services

Audit home
Visit our audit homepage for further details of our service.

Do you need an Audit?
Find out about the updated audit thresholds, if you need to be audited and why you might consider a voluntary audit.

Each stage of our audit explained
Our audit process is key to adding value to your business. Find out more how we achieve this.

Audits for SME's
For those new to being audited, or near the audit threshold, we can offer a service tailored to your needs.

Large corporates and groups
Audit and assurance services for large organisations, groups and those with an international presence.