Our audit process
Here is our audit process, developed through many years of experience to give maximum assurance and added value to your business.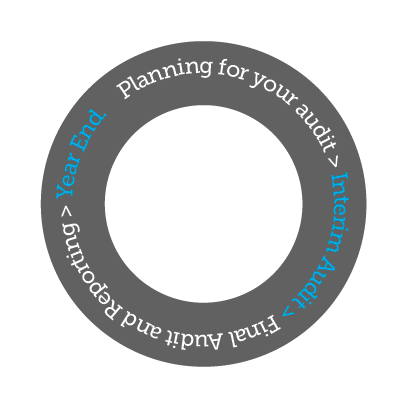 1. Planning your audit
At Rouse we do not believe in a 'one size fits all' approach. Each audit begins with a thorough identification and assessment of your risks and then building an audit plan that is unique to your business environment.
Initial meeting/s
Understanding your business
Assessing your risks
Building an audit strategy
Assessing your internal controls, where possible

2. Interim audit
Why wait until the end of the audit when a problem could have been solved sooner? We can also produce an interim report which gives an analytical review of performance, key structures and evaluation of results to date.
We also bring forward, where possible, year end related audit work to help identify potential issues and improvements in systems and controls. We will meet with you to discuss and explain the findings.
Analytical review of performance
Review of key systems
Compliance testing
Interim issues reported
Progress meeting

3. Final audit and reporting
On completion of your audit you will receive a full audit report complete with a summary, our comments, implications and recommendations. For simplicity and to help you or your management prioritise solutions we flag each issue and rate it as low, medium or high risk.
Final review of performance
Report final audit findings
Final statements, accounting policies and disclosures
Summary report
Contact us
Contact us to discuss your requirements further, to arrange a quotation or to invite us to tender for your audit services.
Find out more about our audit services

Audit home
Visit our audit homepage for further details of our service.

Do you need an Audit?
Find out about the updated audit thresholds, if you need to be audited and why you might consider a voluntary audit.

Each stage of our audit explained
Our audit process is key to adding value to your business. Find out more how we achieve this.

Audits for SME's
For those new to being audited, or near the audit threshold, we can offer a service tailored to your needs.

Large corporates and groups
Audit and assurance services for large organisations, groups and those with an international presence.