At Rouse, we understand that as technology becomes more innovative, so too must our accounting solutions. That is why technology businesses choose our award-winning team of business advisors and technology accountants in London.
Are you looking for technology accountants in London
In a sector with constant advancements and changes, it is important you have a team of trusted accountants by your side who can help you benefit from new opportunities and deal with challenges as they arise. That is where our London technology accountants come in.
With over 45 technology businesses we currently support, our team have the experience and expertise to help your business thrive in an increasingly competitive market. We pride ourselves on asking the difficult questions to learn more about your business and find innovative ways to lift performance.
Why choose our technology accountants in London?
By choosing our specialist London technology accountants and tax advisors, you can benefit from:
Our technology sector experience: With years of experience in the sector, we have clients ranging from start-up businesses to large firms. This means we have encountered and solved many unique issues technology businesses face.
Our specialism in R&D tax credits claims: We recognise to stay competitive in the technology industry, it is often important to innovate. That is why our award-winning team have secured our clients more than £4million worth of research and development tax credits to date.
Patent Box relief: Our team are experienced in helping businesses claim Patent Box relief and a variety of other tax reliefs and exemptions available.
A Partner-led service: Unlike many other firms in London, your service will be led by one of our dedicated Partners. Your Relationship Partner will be there to support your business and provide a responsive service.
Transparent fees: With no hidden fees, our fee structure is clear and easy to follow so you know exactly what you are paying for. Additional advisory services can also be called upon if required.
Would you like to know more about our technology sector services? To discuss how our specialist team can support your business, fill in our contact form at the bottom of the page.
London technology accountants to support you
We support a wide range of technology businesses throughout London and the South-East, some of the types of businesses we support include:
IT consultancies and contractors
Software development companies
App developers
Data service companies
Robotics manufacturers
Cloud platform developers and SaaS
Our technology clients say…
Client story – Ross Robotics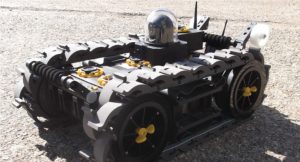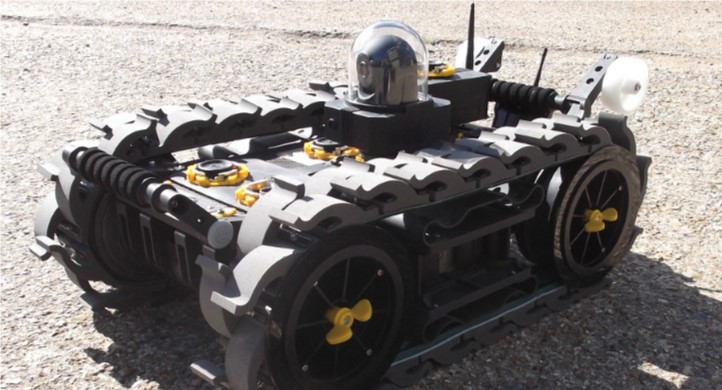 When you think of the chicken farming and nuclear power industries, you might struggle to imagine a connection between the two. That is unless you are Ross Robotics, who develop robots offering advantages to both sectors, as well as wider industry use. Read about their story and how we have assisted with grant funding applications, advice on setting up a tax-efficient Enterprise Investment Scheme and more.
Global support



As your technology business grows, so does the importance of receiving trusted advice. If your business has ambitions of expanding, merging or exploring international opportunities, as members of Praxity we can source a qualified specialist in your desired region. Praxity is an innovative, international alliance of independent member firms operating in over 100 countries across the globe. Meaning that collectively we can support you here in the UK, or in new territories your business seeks to enter.
* Subject to services required.
Technology accountants in London
For a technology business to thrive, it is essential that they have a team of accountants who understand the sector and its ever-changing landscape. By having a team of trusted advisors by your side; your business can benefit from fresh ideas and new perspectives to consider.
London audit of technology firms
Are you looking for a firm of auditors in London for your technology business? As specialists in the sector, our audits are built with you in mind and our team have a breadth of experience delivering audits for technology businesses. Our audit process is designed to initially learn more about your business needs and then provide recommendations for this at the end of our findings, offering maximum value and assurance from your audit.
London tax advisors for technology business
Our award-winning team of London tax advisors can provide your business with both compliance and advisory services. Services such as our corporation tax return and VAT return filing services ensure you are fully compliant with HMRC, whereas our advisory services are tailored to fit your needs so we can deliver trustworthy, helpful advice.
R&D tax specialists in London
Our award-winning team of R&D tax advisors in London have carried claims on behalf of our technology clients and have secured over £4million worth of tax credits to date. We have never had an R&D claim turned down by HMRC, many technology projects apply including website rebuilds and improving cloud systems. Contact our R&D tax team to discuss your claim and how we can help.